Welcome to our Community Ministries and Activities page.
On this page you can view information for the following ministries by clicking their tab
CLICK HERE TO VIEW THE MINISTRY DIRECTORY
---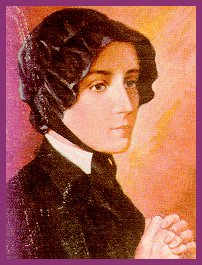 ---
Seton Ministry for Women News
The Elizabeth Ministry and Seton Ministry for Women are now accessible via a new facebook Women's Ministries page. Click on the icon to get there, and "like us" to stay informed of upcoming events.
_______________________________________________________________
Mark Your Calendar
May Crowning -- Saturday, May 18
Spring Book Discussion Planned
On Monday, June 10, the Seton Ministry for Women will host a book discussion of the bestseller Proof of Heaven: A Neurosurgeon's Journey into the Afterlife, by Eben Alexander, M.D. This short book shares the autobiographical story of a neurosurgeon, Dr. Alexander, who miraculously recovers fully after being in a coma for 7 days due to bacterial meningitis. The message is one of joy and faith in this life. Please join us at 7:00 p.m. in the Elizabeth Ann Seton Room for conversation and refreshments.
Contact Carol Piccini at 609-497-4002 or picci3@verizon.net if you'd like to participate or have any questions. You may also contact Rose Kowalczyk at 908-359-8084 or rosek26@gmail.com.

From the book's back cover:
"Alexander's recovery is a medical miracle. But the real miracle of his story lies elsewhere. While his body lay in a coma, Alexander journeyed beyond this world and encountered an angelic being who guided him into the deepest realms of superphysical existence. There he met, and spoke with, the Divine source of the universe himself.
Alexander's story is not a fantasy. Before he underwent his journey, he could not reconcile his knowledge of neuroscience with any belief in heaven, God, or the soul. Today, Alexander is a doctor who believes that true health can be achieved only when we realize that God and the soul are real, and that death is not the end of personal existence but only a transition."
Seton Ministry for Women Co-Chair Irma Perez-Johnson has already read the book, and says "it is a deeply thought-provoking and extremely moving story.
Seder Supper -- March 19
Several women of the parish, mothers and daughters among them, participated in an authentic Seder Supper in the Elizabeth Ann Seton Room. This annual event, coordinated by members of the Seton Ministry for Women, included explanations of the food items that make up the traditional Seder plate, lighting of the Seder candle, prayers and frequent sips of wine (or grape juice) as required by Jewish tradition. After the rituals associated with the Seder plate, attendees were treated to a lovely meal featuring matzoh ball soup, lamb and roast beef, roasted pototoes, carrots, challah bread, salad and desserts. Unlike the Jewish Seder, the supper concluded with a glass of wine celebrating the resurrection of our Lord Jesus Christ, who paved the way for a reunion in a heavenly Jerusalem.
Seder Plate
Seton Ministry for Women Steering Committee
Lenten Retreat -- March 9

Prayer in the symbolism of Holy Icons

"Opening the Light of God's Word and Love"
Facilitated by Kristina M. Sadley
The Seton Ministry for Women's 2013 Lenten Retreat, "Pray in the Symbolism of Holy Icons", was a beautiful and moving experience for all. The facilitator, Kristina Sadley, is a talented iconographer who puts her heart and soul into her icons. She explained all the steps in the icon writing process and the symbolism that each one holds. She brought many samples and photos of her work and as well as icons that she is currently working on to show the progression of the work. The retreat ended with prayer in St. Charles' chapel which contains many icons. Ms. Sadley explained some of the symbols found therein. It was a spiritually enlightening experience and powerful witness to the Holy Spirit.
January 28 Evening of Prayer and Reflection
Over 50 women came together on Monday, January 28 to enjoy an Evening of Prayer and Reflection sponsored by the Women's Ministries of St. Charles. Reflections, readings and prayer were offered by members of the Seton Ministry for Women and The Elizabeth Ministry. The highlight of the evening was a candle-lighting activity where participants shared the names of those special people in their lives who are their "listening hearts." Members of the music ministry closed the evening as they led the group in singing a contemporary version of "Amazing Grace" around the candlelit altar. It was a memorable evening and a chance for women to reflect on Spirituality, Discipleship and Fellowship in our lives. Many thanks to Pat Scott who organized the evening and sought to make it an uplifting experience for all.
The evening's bible readings:
Lessons on Prayer
Luke 11:9-10
And I say to you, ask, and it shall be given to you; seek, and you shall find; knock, and it shall be opened to you. For everyone who asks receives; and he who seeks finds; and to him who knocks it shall be opened.
The Power of United Prayer
Matthew 18:19-20
I say to you further, that if two of you shall agree on earth about anything at all for which they ask, it shall be done for them by my Father in heaven. 20. For where two or three are gathered together for my sake, there I am in the midst of them.
Women's Ministries Slideshow
See what the women of our parish have been up to!
(Click the image above to go to our slideshow.)
Discovering Spirituality, Discipleship and Fellowship




through Women's Ministries
On Sunday, November 18 several women of the parish came together to explore what Women's Ministries at St. Charles offer for growing Spirituality, Discipleship and Fellowship within our community. The event was both informative and fun!

Communion Breakfast
October 21, 2012
This year's Communion Breakfast was a great success. Following 10am mass, women of the parish gathered in Arona Hall for a lovely event featuring an amazing breakfast spread, witty conversation, and heart felt prayer. The featured speaker was our Newest Pastoral Assistant Patricia Scalese who oversees St. Charles' Service and Justice Ministries. Many thanks to our Seton Ministry members for helping to organize and host this wonderful gathering.
---
The Seton Ministry for Women

MISSION

The mission of the Seton Ministry is to provide for women opportunities to grow in their Catholic faith and to live that faith in community and service to other women. Saint Elizabeth Ann Seton once said," God is like a looking glass in which souls see each other. The more we are united to Him by love, the nearer we are to those who belong to Him." This quote captures the mission that our group has undertaken for many years—to bring us nearer to God and each other.

HISTORY

In 1982, Saint Charles Borromeo became the first parish founded in the newly created Diocese of Metuchen. The early years of the parish saw the formation of many ministries, with the "Women's Club" being the most notable. The Women's Club was established in 1986, under the patronage of Saint Elizabeth Ann Seton, to provide spiritual and social programs for the women of the parish, and to serve those in need. Over the years, the many projects, events, and activities sponsored by the Women's Club have provided opportunities for women of the parish to come together, and have helped Saint Charles become the vibrant parish community that it is today.

In 2010, the Women's Club took on a new name as part of a fresh response to the evolving needs of our parish. Looking to our patron, the group is now known as the Seton Ministry for Women. Our new name reflects both the spirit of the group and our important work as a parish ministry, centering on three important areas:
Spiritual activities for women (Communion Breakfast, Lenten Retreat, Seder Supper)

Fellowship and cultural gatherings (movie/theater outings, book discussions)


Outreach to, and advocacy on behalf of, women and children in need.



All women of the parish and their guests are welcome to participate in our gatherings and activities.
Upcoming Activities in 2013:

(Additional gatherings will be added during the year.)

Contact information:
Rose Kowalczyk
908-359-8084
STEERING COMMITTEE 2012-2013
Co-chairs: Rose Kowalczyk and Irma Perez-Johnson
Treasurer: Kathy Faillace
Committee Members: Nancy Bueschen, Anne Marie DeMarco, Amy Irwin, Carol Piccinini, Debbie Rockwell and Pat Scott
Moderator: Msgr. Greg Malovetz
+ + +
For those interested in ministries providing community support to our parish, click on the image below to check out our sister ministry's webpage:
---
Social - Spiritual - Service
These three words are what drives the purpose of a Men's Ministry here at St. Charles. Over the years there have been many different opportunities for the men to gather, get to know one another and experience the presence of Christ in their lives.

Currently John Sudol, Pastoral Council Liaison for Community Formation, is gathering men over the summer for time of companionship and communication. .

If you would like to learn more about how you can participate in activities please contact John Sudol either by phone: (609) 462 – 6522 or by email at jjsud@aol.com.

You may also contact our staff member Darrin Nelson in the parish staff office at (609) 466-0300 at extention 29 or email him at dnelson@borromeo.org.
| | | |
| --- | --- | --- |
| | Charlie's Place Coffee House | |

Charlie's Place Coffee House

The Catholic Community of St. Charles Borromeo is committed to parish social ministry as an expression of our faith. Our outreach and charity efforts speak to the message of Christ to serve the least among us. Further, in recognizing the solidarity of the human family, we commit ourselves to advocacy work and justice education.

Service and Justice Ministries

The Catholic Community of St. Charles Borromeo is committed to parish social ministry as an expression of our faith. Our outreach and charity efforts speak to the message of Christ to serve the least among us. Further, in recognizing the solidarity of the human family, we commit ourselves to

advocacy work and justice education.

Current Events/News

(updated 12/23/09)

Celebrate National Migration Week

January 3 – 9, 2010

This year's theme of "Renewing Hope, Seeking Justice" calls Catholics to not only lend a helping hand to those who are suffering, but also to work against oppression and injustices that do not promote the dignity of individuals in their homeland.

This year's theme also focuses on Migrant and Refugee Children. Children are perhaps the most vulnerable people in our midst. For various reasons, there are many migrant and refugee minors without a parent or guardian to watch over them. The Department of Migrant and Refugee Services of the United States Council of Catholic Bishops has been doing much to serve this population, but there is always more that we as individuals can do. Please go to their website at

http://www.usccb.org/mrs/nmw for more information.

Important Upcoming Service Dates:

1/9 – Habitat for Humanity

1/12 – Elijah's Promise

1/14 – TASK

1/14 – House of Manna

(See the Outreach page for contact information for each ministry.)

Loaves and Fishes – January 23

WE NEED YOUR HELP!!!

Once again, we are preparing 800 servings of our "Thanksgiving meal" of turkey, mashed potatoes, corn, cranberry sauce, and dessert to our neighbors in Trenton. We are also preparing our bagged lunches at the Night of 1,000 Lunches on Thursday, January 21.

Cook, purchase, drive, serve, assemble bag lunches, pray – help us in any way that you can! Please stop by the tables in the Gathering Space after Masses throughout January to become involved with this ministry.

Our work is guided and shaped by our Catholic social teaching--a body of principles and values that draw upon the Gospel and biblical traditions. The U.S. Bishops have arranged these principles under seven main themes:


The Life and Dignity of the Human Person


The Catholic Church proclaims that human life is sacred and that the dignity of the human person is the foundation of a moral vision for society. This belief is the foundation of all the principles of our social teaching. We believe that every person is precious, that people are more important than things, and that the measure of every institution is whether it threatens or enhances the life and dignity of the human person.

The person is not only sacred but also social. How we organize our society—in economics and politics, in law and policy—directly affects human dignity and the capacity of individuals to grow in community. Marriage and the family are the central social institutions that must be supported and strengthened, not undermined. We believe people have a right and a duty to participate in society, seeking together the common good and well-being of all, especially the poor and vulnerable.

Rights and Responsibilities


The Catholic tradition teaches that human dignity can be protected and a healthy community can be achieved only if human rights are protected and responsibilities are met. Therefore, every person has a fundamental right to life and a right to those things required for human decency. Corresponding to these rights are duties and responsibilities--to one another, to our families, and to the larger society.

A basic moral test is how our most vulnerable members are faring. In a society marred by deepening divisions between rich and poor, our tradition recalls the story of the Last Judgment (Mt 25:31-46) and instructs us to put the needs of the poor and vulnerable first.


The Dignity of Work and the Rights of Workers


The economy must serve people, not the other way around. Work is more than a way to make a living; it is a form of continuing participation in God's creation. If the dignity of work is to be protected, then the basic rights of workers must be respected--the right to productive work, to decent and fair wages, to the organization and joining of unions, to private property, and to economic initiative.

Solidarity


We are one human family whatever our national, racial, ethnic, economic, and ideological differences. We are our brothers' and sisters' keepers, wherever they may be. Loving our neighbor has global dimensions in a shrinking world. At the core of the virtue of solidarity is the pursuit of justice and peace. The Gospel calls us to be peacemakers. Our love for all our sisters and brothers demands that we promote peace in a world surrounded by violence and conflict.

We show our respect for the Creator by our stewardship of creation. Care for the earth is not just an Earth Day slogan, it is a requirement of our faith. We are called to protect people and the planet, living our faith in relationship with all of God's creation. This environmental challenge has fundamental moral and ethical dimensions that cannot be ignored.

For more information on these principles, please visit the United States Conference of Catholic Bishops' website, or participate in one of our justice education ministries.

Care for God's Creation

Option for the Poor and Vulnerable

Call to Family, Community, and Participation