Fellowship Ministries
On this page you can view information for the following ministries by clicking the links below:

CLICK HERE TO VIEW THE MINISTRY DIRECTORY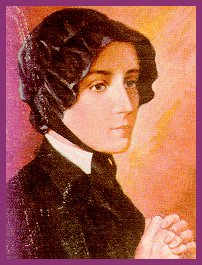 ---
Seton Ministry for Women News
Grounds for Sculpture, Saturday, October 11 - group outing to the Grounds for Sculpture in Hamilton, NJ. Carpools will depart from St. Charles around 10 am, returning by 4:30 pm. Cost is $25 (*subsidized by the Seton Ministry for Women), includes lunch and a guided tour.
To sign up or for more information, contact Irma Perez-Johnson at jperezjo@gmail.com.

Seton Ministry for Women Fellowship Breakfast celebrating St. Charles Women's Ministries, Sunday, October 19 at 11:30 am, at the Hopewell Bistro - Take the opportunity to take a break and enjoy some time with other women, foster new relationships, and hear brief reflections about "Weaving Faith into Our Busy Lives." The cost is $10* (*subsidized by the Seton Ministry for Women) (breakfast buffet). The 10:00 mass that morning is in honor of deceased members of the Seton Ministry for Women--join us for the mass if your schedule allows.
To sign up or for more information, contact Rose Kowalczyk at rosek26@gmail.com.

Fair-Trade Chocolate Fundraiser - ORDERS ARE BEING TAKEN FOR THE NEXT TWO WEEKENDS (October 4-5 and October 11-12) at St. Charles. There will be a table in the Gathering Space after all masses. WE HOPE WE CAN COUNT ON YOUR SUPPORT.
Tired of looking for the perfect Christmas gift? Well, look no more; the Seton Ministry has you
covered!!! We are hosting a Fair-Trade Chocolate Fundraiser to raise funds as well as support fair-trade cocoa farmers. We're offering a wide selection of Divine chocolates--milk, white, and dark--in a variety of shapes and sizes sure to delight everyone in the family. The funds raised will help support our charitable activities (e.g., sponsorship of Youth Group's Golf Outing, Center for Great Expectations, Good News Home for Women, and others). Printed order forms will be available in the gathering space. Orders will be delivered the weekend of November 22-23 at Saint Charles.

About Divine Chocolate. DIVINE is the only Fair-trade chocolate company which is 45% owned by the farmers. While Fair-trade ensures farmers receive a better deal for their cocoa and additional income to invest in their community, company ownership gives farmers a share of Divine's profits and a stronger voice in the cocoa industry. That's good business! For more information, see http://www.divinechocolateusa.com.
STOP BY THE TABLE IN THE GATHERING SPACE THIS WEEKEND TO SIGN UP
OR FOR MORE INFORMATION ABOUT THESE EVENTS.
---
The Seton Ministry for Women

MISSION
The mission of the Seton Ministry is to provide for women opportunities to grow in their Catholic faith and to live that faith in community and service to other women. Saint Elizabeth Ann Seton once said," God is like a looking glass in which souls see each other. The more we are united to Him by love, the nearer we are to those who belong to Him." This quote captures the mission that our group has undertaken for many years—to bring us nearer to God and each other.


HISTORY

In 1982, Saint Charles Borromeo became the first parish founded in the newly created Diocese of Metuchen. The early years of the parish saw the formation of many ministries, with the "Women's Club" being the most notable. The Women's Club was established in 1986, under the patronage of Saint Elizabeth Ann Seton, to provide spiritual and social programs for the women of the parish, and to serve those in need. Over the years, the many projects, events, and activities sponsored by the Women's Club have provided opportunities for women of the parish to come together, and have helped Saint Charles become the vibrant parish community that it is today.

In 2010, the Women's Club took on a new name as part of a fresh response to the evolving needs of our parish. Looking to our patron, the group is now known as the Seton Ministry for Women. Our new name reflects both the spirit of the group and our important work as a parish ministry, centering on three important areas:

Spiritual activities for women (Communion Breakfast, Lenten Retreat, Seder Supper)

Fellowship and cultural gatherings (movie/theater outings, book discussions)


Outreach to, and advocacy on behalf of, women and children in need.



All women of the parish and their guests are welcome to participate in our gatherings and activities.
Contact Information:
Rose Kowalczyk
908-359-8084
STEERING COMMITTEE 2013-2014
Co-chairs:
Rose Kowalczyk and Irma Perez-Johnson

Treasurer: Kathy Faillace
Committee Members: Nancy Bueschen, Anne Marie DeMarco, Amy Irwin, Carol Piccinini, Debbie Rockwell and Pat Scott

Moderator: Msgr. Greg Malovetz
+ + +
For those interested in ministries providing community support to our parish, click on the image at left to check out our sister ministry's webpage.
---
Social - Spiritual - Service
These three words are what drives the purpose of a Men's Ministry here at St. Charles. Over the years there have been many different opportunities for the men to gather, get to know one another and experience the presence of Christ in their lives.

Currently John Sudol, Pastoral Council Liaison for Community Formation, is gathering men over the summer for time of companionship and communication. .

If you would like to learn more about how you can participate in activities please contact John Sudol either by phone: (609) 462 – 6522 or by email at jjsud@aol.com.

You may also contact our staff member Darrin Nelson in the parish staff office at (609) 466-0300 at extention 29 or email him at dnelson@borromeo.org.